School Bus Accidents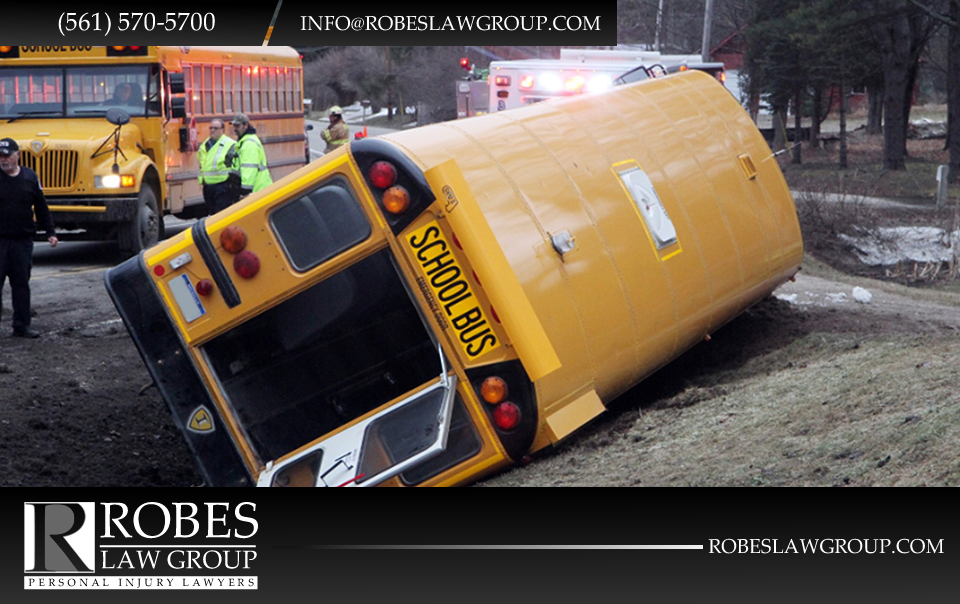 When you put your child on a school bus in the morning, you trust that they will get to school and come home safely. According to the Government Accountability Office (GAO), between the years 2000-2014 there was an average of 115 fatal school bus accidents in the United States each year. School bus drivers are expected to have specialized driver training and exercise care to ensure the safety of the young passengers and other motorists and people on the street. However, sometimes things go wrong.
Driver Negligence
Whether a driver is driving recklessly, aggressively, or driving while distracted, a school bus driver can be held liable if their negligent actions result in an accident. These drivers have a duty to exercise care to ensure the safety of all of the children on the school bus as well as motorists and pedestrians on the road.
Failure to Screen Drivers
In addition to keeping children safe while inside school buildings, a school district has a duty to keep children safe while they are being transported on a school bus. School bus drivers should be screened properly and have clean driving records. The school district should also ensure that drivers are all duly licensed and pass a drug screening.
Failure to Train Drivers Properly
Once a driver is hired, the school district has a duty to ensure that they are appropriately trained. School bus drivers must have a Commercial Driver's License (CDL) that has a special School Bus (S) designation. School bus drivers must take a written test and pass a school bus driving test in order to get an S designation, but they are not required to undergo any specialized training beyond CDL training to drive a school bus.
Driving a school bus provides unique challenges for a driver. A driver can be easily distracted by the children on the bus. School districts should provide special training to drivers on how to handle any distractions and drive safely with a bus full of rowdy students. In addition, school bus drivers should be properly trained on how to handle safety issues.
Improper Maintenance of the Bus
Bus owners and operators have a duty to maintain the bus in good working order at all times. Any failure to do so can result in liability.
Bus Defects
Sometimes a bus accident can be the result a defect in the manufacturing or design of the bus. If that is the case then the manufacturer of the school bus may be held liable in a product liability case.
Negligent Retention
In some instances schools districts fail to terminate drivers after multiple traffic violations.
Contact a Trusted Personal Injury Attorney
If your child has been injured as the result of a school bus accident, you should have an experienced and trusted attorney evaluate your case. Contact the lawyers at Robes Law Group, LLC at (561) 570-5700 or use the button below to schedule a free consultation.

The information contained in this blog is merely for informational purposes and is not intended as legal advice.