Florida PIP Coverage Explained FAQ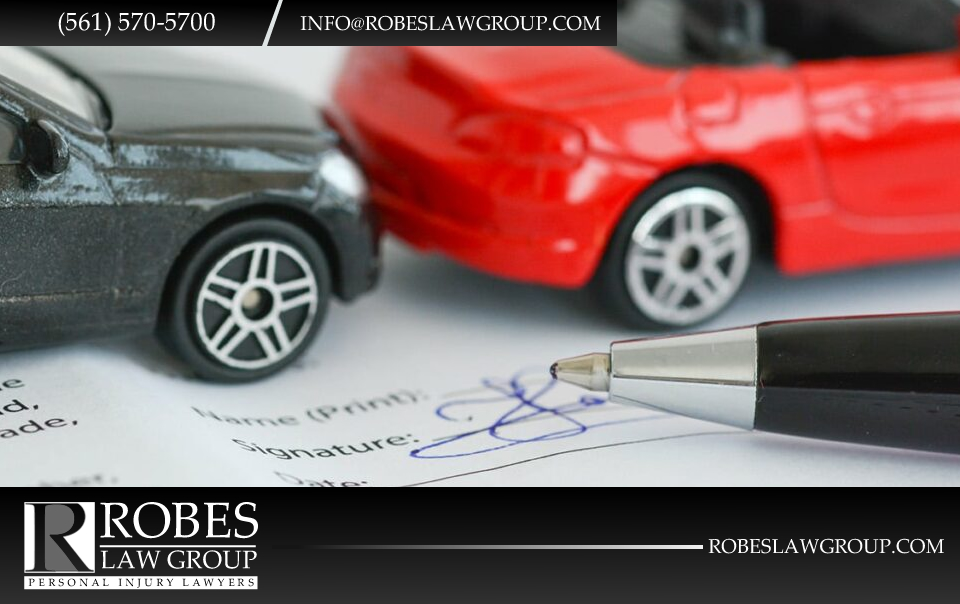 How Does Florida PIP Work?
When a car accident occurs and those involved in the accident suffer injuries, one of the biggest questions that arises is that of who will pay for victims' harm.
While some states allow injury victims to file claims or lawsuits against those who are responsible for their injuries, other states have enacted a no-fault system of recovery in regard to car accident claims.
In Florida, a no-fault system, with a verbal threshold, exists. As part of this system, drivers in Florida are required to carry Personal Injury Protection (PIP) coverage. So, how does Florida PIP work?
What Is PIP Coverage in Florida?
Florida is one of a handful of states in the country that requires its drivers to carry PIP coverage. As explained by the Florida Office of Insurance Regulation, the intention of PIP coverage is to provide drivers with immediate medical coverage of up to $10,000 without the injured driver having to go through the court system.
The insurance is a type of no-fault coverage – that is, regardless of who is at fault for a motor vehicle accident, each driver involved is responsible for paying for their own injuries. Typically, this is via PIP coverage, which is required in the state in an amount of $10,000.
How Does Florida PIP Work?
As briefly explained above, PIP coverage works by providing the policyholder with coverage benefits after an accident regardless of who actually caused the accident.
This means that, unlike in other states, a driver who causes an accident can still get medical care after a crash, and that medical care will be paid for by their own car insurance coverage. Drivers are barred from filing a claim or lawsuit against the at-fault driver for benefits.
PIP insurance is primarily used to pay for medical benefits following an accident. To be sure, types of medical expenses that PIP insurance will cover include hospital expenses, surgical expenses, rehabilitation expenses, diagnostic services, ambulatory services, and other medical services.
In addition to medical services, Personal Injury Protection coverage can also pay for an injured policyholder's lost wages, up to 60 percent and subject to the $10,000 coverage limit.
If a policyholder is involved in a fatal accident, the coverage will pay the above costs, as well as the funeral and burial expenses of the policyholder.
How Do I File a PIP Claim in Florida?
If you have been in an accident, acting quickly to get medical care and pursue compensation from your insurer is critical.
This is because there are strict deadlines surrounding PIP coverage, one of which is that medical care for any injuries related to the car accident must be administered within two weeks of the date of the car accident in order to be covered under PIP.
If you wait longer than two weeks to seek care or report your claim to your insurer, you will likely be barred from recovery. You'll also need to submit a number of verified documents to your insurer in order to get paid.
It's best to call your insurer as soon as possible after a crash, and turn to a personal injury lawyer if you encounter any complications.
$10,000 Isn't that Much – Is There Any Other Way to Receive Compensation?
For those who are involved in minor accidents, the $10,000 PIP coverage (which is both the minimum and maximum coverage limit) may be plenty to cover medical costs associated with the injuries. But for those who are seriously injured, $10,000 may be a drop in the bucket in terms of what final medical bills will be.
For those who are seriously injured in a car accident, stepping outside of the no-fault system is permitted. If a driver suffers an injury that results in the significant loss of a permanent bodily function, a serious permanent injury, significant and permanent scarring and disfigurement, or an injury that is fatal, then filing a claim against the at-fault party for damages, including compensation for pain and suffering, is allowed.
Do I Need a Lawyer to Pursue a PIP Claim?
You may assume that because a PIP claim involves filing a claim with your own insurance company, to which you have always made your premium payments on time and in full, you won't have any trouble recovering the amount that you're owed.
Unfortunately, this is rarely the case. Regardless of your relationship with your insurance company, the insurance adjuster's primary job is to save the insurance company money, which means reducing the value of your claim to the greatest degree possible.
In order to help ensure that you get the benefits to which you're entitled and your claim isn't lowballed, working with an attorney is within your best interests. Working with an attorney is even more important if you'll be bringing a claim against the other driver for damages.
Call Robes Law Group Today
To learn more about PIP insurance and how to navigate the claims process, call Robes Law Group directly today for your free consultation (561) 570-5700.

The information contained in this blog is merely for informational purposes and is not intended as legal advice.